About Markus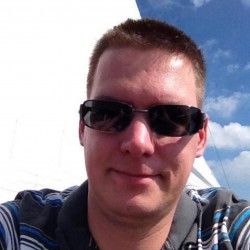 Hi, I'm Markus Haack and this site is my virtual online home, my little corner of the internet.
Thanks for stopping by
#
About me: I'm a Senior Technical Lead at Adobe working on AEM Content & Commerce. Our team builds and maintains e-commerce integration for Adobe Experience Manager. If you are interested to find out more, see my work section. You can view my LinkedIn profile for all the gory details.
Home in the world
#
Together with my wonderful wife, our daughter, and our 2 cats I live in the beautiful city of Leipzig, Germany.
If time allows I play with Nintendo consoles, old and new ones. I'm interested in various electronic topics, Arduino micro controllers & IOT stuff. I'm passionate about smart homes, Home Assistant in particular and automating our house with all kinds of useful and useless smart devices. I wrote about my Home Assistant journey and some of my projects here as well.
Home on the world wide web
#
Do you want to contact me? You can find me in the following places:
Or just drop me a note via the contact from.
Professional writing
#
Most of my professional posts and articles are published on the Adobe Tech Blog.
Talks
#